The finalists list for the 2016 Realex Payments eCommerce Awards is now out.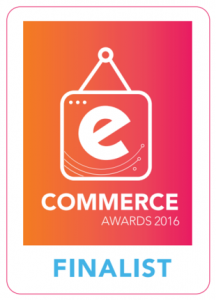 Realex have generously offered free tickets to those that are in the final. For people that want to come along on the evening, you can buy tickets from Eventbrite or talk to a business development rep from Realex who have an allocation of tickets.
The eCommerce Awards are going to launch in the next few days, please stay tuned.
These are the 2016 eCommerce Awards categories we're considering:
eCommerce Awards
== General Categories ==
Best eCommerce – Micro / Small
Best eCommerce – Medium –
Best eCommerce – International –
Best eCommerce – Retail with physical presence (Bricks and Mortar)
Best B2B eCommerce
== Industry Categories ==
Best Telecommunications eCommerce
Best Banking, Insurance & Financial Services eCommerce
Best Tourism eCommerce (Hotels, Tours)
Best Food and Drink (Small to Medium)
Best Food and Drink (Large)
== eCommerce Campaigns ==
Best eCommerce Customer Service
Best Marketing & Advertising eCommerce Campaign
Best Social Media Campaign for eCommerce
Best Mobile eCommerce Campaign
== Fintech Categories ==
Fintech Company Website
Fintech App
Fintech Startup
=== Grand Prix ==
Best Agency
eCommerce Company of the Year