Finalists for the Realex Payments eCommerce Awards.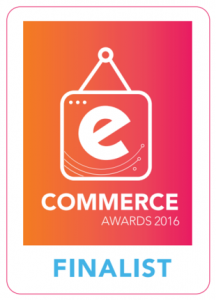 There was unexpected demand for some of our categories so we split some into two and others into 4. Each one of these categories will be represented on the night of November 9th.
Other categories weren't well populated so we merged some categories. Others again were so low in numbers that we've removed them completely. Agency will be released later next week.
B2B eCommerce – Over 15 years old – sponsored by SensorPro
demesne.ie
imro.ie
collect.pallasfoods.com
mjscannell.ie
sdchamber.ie
alpack.ie
digitalprintingireland.ie
glassparts.ie
one4allrewards.ie
thorntons-recycling.ie
B2B eCommerce – Under 15 years old – sponsored by SensorPro
adamsandbutler.com
axonware.com
easydry.com
eurieka.ie
hostingireland.ie
my-money.ie
smartersurfaces.com
curagotechnologies.com
pregnancyandbaby.ie
Food and Drink
Tourism
Services: Financial, Fintech and Telecoms
Retail eCommerce – More than 15 years old
mcconnellshoes.co.uk
ardkeen.com
kilkennyshop.com
michaelmurphy.ie
shop.supervalu.ie
gordonsdirect.com
carrollsirishgifts.com
marygrant.com
petals.ie
outdoor.ie
Retail eCommerce – Retail eCommerce – Less than 15 years
harveynorman.ie
fuschia.ie
euronics.ie
ncts.ie
organicsupermarket.ie
kingsize.ie
travelcheaper.ie
panasonicstore.ie
agridirect.ie
chupi.com
sweetlittlebabies.com
eCommerce Small – More than 5 years – sponsored by Bord Gais Energy
lenehans.ie
mcsport
celticbeds.ie
learnirishdancing.com
justathought.ie
iedepot.ie
broomcottageni.co.uk
cleverclogs.ie
easydry.com
heritagehurleys.com
babogbaby.com
babysafety.ie
beautyfeatures.ie
eCommerce Small – 5 years or less – sponsored by Bord Gais Energy
goldstonefitness.ie
inhealth.ie
ledvista.ie
bikeshare.ie
clarkedistributors.ie
hpnutrition.ie
goparkit.com
babyboo.ie
mailingbags.ie
bo-peep.ie
cruisingpackages.co.uk
custompc.ie
enigmareims.com
eCommerce Micro – Over 5 years old – Sponsored by IE Domain Registry
orioncinema.com
moroil.ie
pjmcdaid.com
sdchamber.ie
posrolls.com
yourbabythankyoucards.ie
oysterdiving.com
searsol.com
thehurlingstore.ie
purchase.ie
travelcheaper.ie
eCommerce Micro – 5 years or less – Sponsored by IE Domain Registry
myirishjeweler.com
panasonicstore.ie
theradiatorshop.ie
vanguard-conversions.co.uk
wholesaleweldingsupplies.ie
sexsiopa.ie
wallstickersforkids.ie
theirishfairydoorcompany.com
surfaccounts.com
mrjenks.com
sbhealthcare.ie
thewoolshop.ie
wordbird.ie
www.steelmillclothing.com
pregnancyandbaby.ie
eCommerce – Medium – sponsored by Blacknight
eCommerce – International- Available to sponsor
Checkout Hero Award
Grand Prix Award